Activities
We chose the location of the Royal Zambezi Lodge particularly for the wide variety of activities available due to the river, the bush and the mountains. Accompanied by our qualified and enthusiastic guides with over 50 years of experience guiding in the Lower Zambezi National Park our guests can explore a range of activities from game viewing and fishing, to sunset river safaris, guided canoeing trips, and cultural village tours.
Wildlife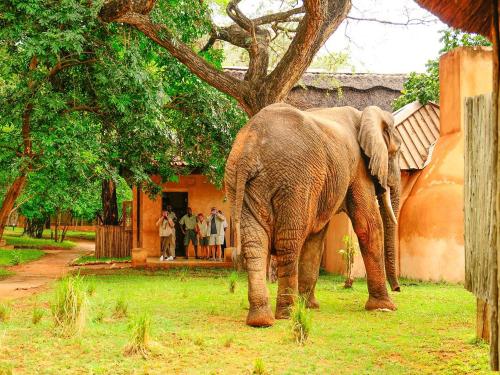 The Lower Zambezi National Park covers an area of 4092 square km's. Most of the game however is concentrated along the valley floor due to the escarpment along the northern end acting as a physical barrier to most of the parks animal species. The park is host to large herds of elephant and healthy populations of lion, leopard, side-striped jackal, hyena, hippo, buffalo, zebra, waterbuck, and many other antelope. Less common but a very special treat are the African wild dog and aardvark.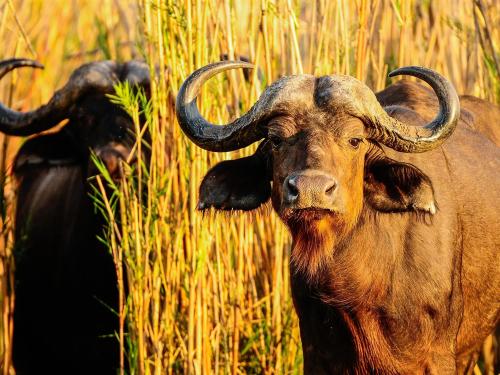 The Lower Zambezi National Park is an IBA (Important Bird Area) and therefore of global conservation significance. Over 300 species of birds can be found in the area. The African fish eagle, Zambia's national bird is commonly seen and heard. One of the most memorable sights to be seen in the Lower Zambezi valley is that of an elephant swimming across the enormous Zambezi River. This, along with buffalo and waterbuck "island hopping", can all be viewed from the comfort of the lodge. As the lodge is unfenced it is not uncommon for game to wander through, in particular elephants are often found meandering their way down to the water, halting occasionally to help themselves to the leaves on the sausage trees.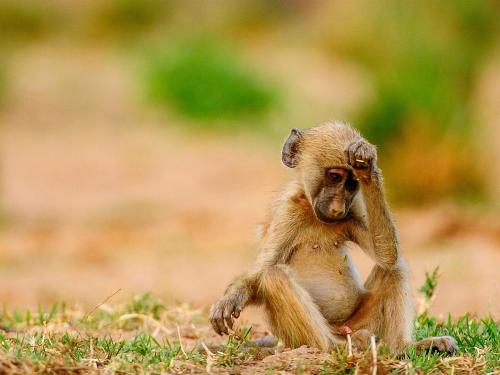 Follow the links below to see the mammals, reptiles and birds you will hopefully encounter during your stay at the lodge: