Our Futuristic Thoughts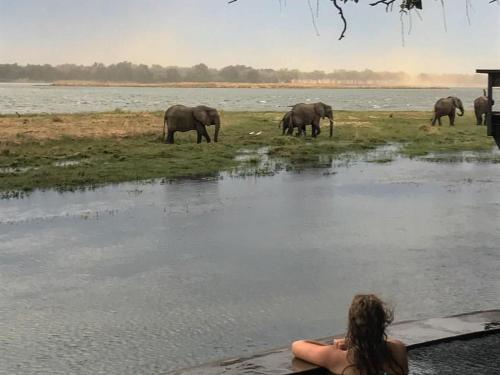 As the 1st quarter of 2017 flies by, it has certainly been an interesting few months of changes around the globe. Whilst citizens around the world are left perplexed by political & economic forces affecting the globe, the world's population has reached an estimated 7 billion and growing. Technological advances means that people are even MORE connected today than ever before, making it difficult for the world to disconnect from a mega-flow of information available constantly.
As a result of all of this, we believe the need for "SPACE" is going to become a benefit many people around the world will seek in the future.
The question is, how does one attain this need for space? Our answer, quite simply, is TRAVEL.
This desire for space will be found in the locations around the world that are a little harder to get to but can provide sanctuary in nature & a chance to unwind away from the pressures of technological connectivity.
Where would be the best locations to fulfil this future need one would ask?
Our answer ~ AFRICA. This mysterious & vibrant continent is the perfect travel destination to satiate such a desire within a holistic natural ecosystem.
Very few places on earth offer the absolute freedom and untouched wilderness as the National Parks of Zambia in Southern Africa.
Lower Zambezi, the first carbon neutral National Park in the world, provides a platform for unforgettable, unspoiled wildlife experiences on the banks of the mighty Zambezi River. This piece of Africa combines a diversity of natural wonders, creating a wildlife rich landscape between the backdrop of the Zambezi escarpment and one of the world's most intriguing rivers. This incredible phenomenon forms a natural wildlife corridor – boasting a profusion of wildlife and sanctuary sculpted by Mother Nature herself.
Royal Zambezi Lodge offers the discerning traveller a front row seat to these unique wilderness experiences, all the while welcoming you 'home' to our luxury tented and thatched lodges overlooking the Zambezi River.
A stay with us will leave you with an indelible desire and love for Africa, a yearning for your return to a place that has stolen a piece of your heart.
An exciting African adventure awaits you in the Lower Zambezi National Park in Zambia – we look forward to welcoming you to the "Royal" family.