The Royal Shop
The Royal Curio shop was set up in January 2012 and supports local craftsmen by sourcing hand-made jewellery, bags and other items from local villages, as well as selling Royal Zambezi Lodge shirts, gilets, caps and t-shirts as a memory of your stay.
A selection of the local goods are shown below:
Tribal Textiles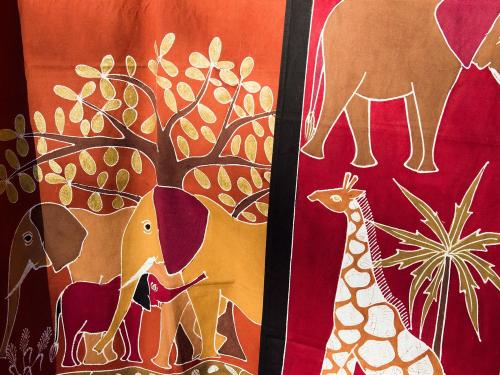 Tribal Textiles produce unique hand-painted textiles in the heart of the African bush. Their textiles are a mix of traditional African art with contemporary designs and drawings using inspiration from Zambian wildlife and surroundings in a rich palette of hand-mixed colours. Each piece is created by local Zambian men and women, providing jobs for 100 locals in an area where employment is scarce.
Mulberry Mongoose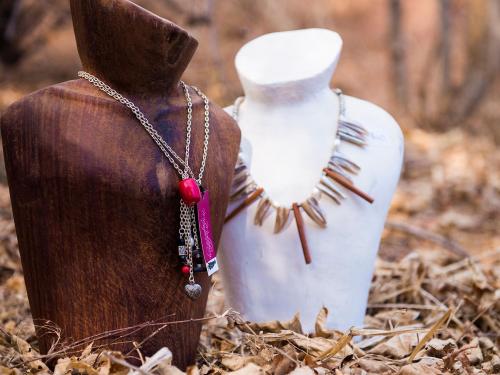 Mulberry Mongoose fuse contemporary trends with Africa's rich history to produce jewellery ranges that embody the culture and tradition of African jewellery and the raw nature of the bush. All of their ranges are hand crafted by local ladies using locally sourced and made materials, therefore supporting the exceptional wildlife of South Luangwa and helping their local people. They actively recruit women as they find it harder to get work and are known to invest money into their children's' future and health.

They also support anti-poaching with their range of snare jewellery – it is made from snare wire that is collected during anti-poaching patrols or cut free from wounded animals. For every item sold they give the equivalent of $5 to help fund the patrols' essential work.
Jackal and Hide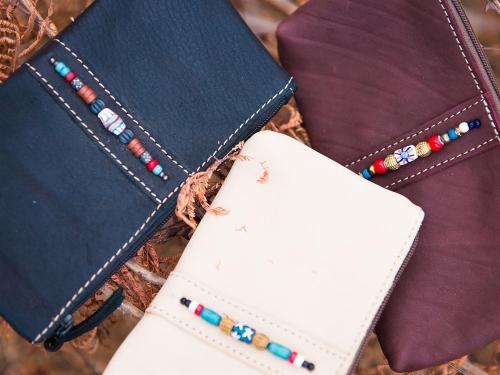 Before Jackal and Hide virtually no manufacturing of leather goods existed in Zambia, when Gillie Lightfoot moved to Sugarbush farm near Lusaka she discovered a source of wonderful locally tanned cowhides. This gave a great opportunity to train a new local team of tailors to design and craft a range of high quality bags with a unique African feel.

All of their bags are slightly different and adorned with signature vegetable ivories, handpicked beads from across the globe, or "recycled" Angoni cow horn. The bags are lined with painted cloth made by Tribal Textiles.